Reading Time:
2
minutes
Fashion trends come and fade and we are somewhere caught up in between that. We hate some fashion trends and we love some but there are some fashion trends which you should try no matter what. You should try some of the fashion trends, which we are going to talk about here, irrespective of everything. Sometimes you do not need to worry about your body type, shape or any other things. Just be bold, go ahead and give these fashion trends a try, if you haven't still. Afterall, as they say, life is too short to wear boring clothes.
1. CROP TOPS
Crop tops are one of the best fashion trends ever invented. Most of the girls hesitate in wearing crop tops because they may be bulkier on the abdominal area, or may be having a wide waist and anything alike. But, the crop tops are too cute to resist so leave aside everything and try them. May be you can try wearing them with some hacks according to your body type.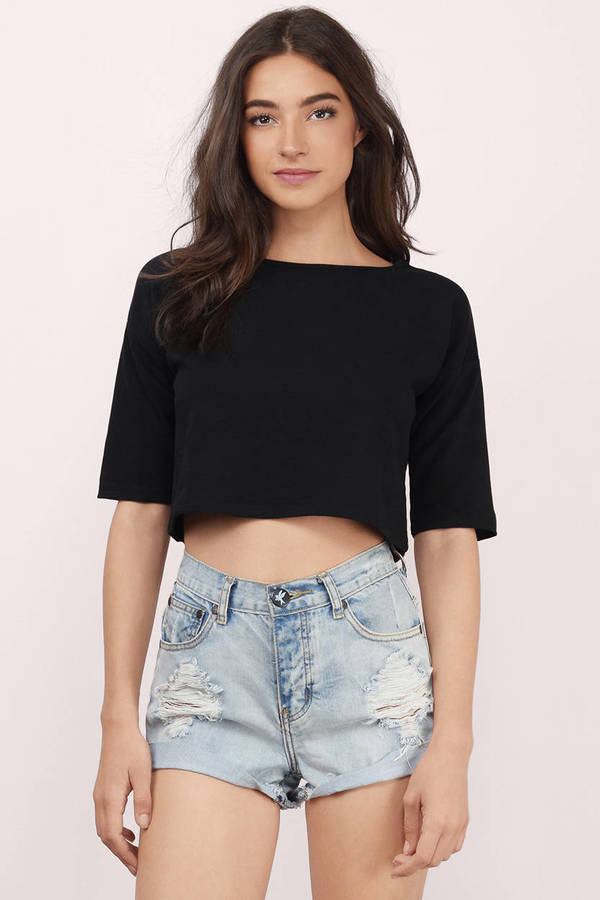 Image Courtesy: Tobi
2. BLINGY OUTFITS IN THE DAYTIME
We all are living with some fashion myths. One such myth is wearing the blingy outfits only during the night time. But who cares about the fashion rules! Wear your favourite blingy outfit in the sunlight and shine with the sun. You can still balance the look with other sheer and plain outfits.
Image Courtesy: Pinterest
3. LOUD BOTTOMS
We have always been playing safe by wearing jeans, simple denim or plain trousers. We have been thinking that the loud bottoms would become OTT. But this fashion trend of loud bottoms is everywhere so we must give this a try as well. Go by pairing a simple top so that you stand out with loud bottoms.
Image Courtesy: Look Magazine
4. PRINT ON PRINT
One fashion myth which needs to be busted is wearing print on prints. Have you ever worn a floral top with a geometrical printed trouser? I guess you must not have done this. But you need to take inspiration from the celebs and also fashion influencers and give the prints on prints a try.
Image Courtesy: Voompla
5. OVERSIZED CLOTHING
We all love how effortlessly the fashion influencers style the oversized shirt or the denim jacket with an ease. We are somehow never so confident about it and we just keep ourselves happy by seeing their style and we do not actually try. But, it is not so late so just style it.
Image Courtesy: Pinterest
These were some of the fashion trends which we need to try irrespective of anything else. As I said, fashion fades, so before these beautiful trends fade, just go and give them a try.